Last year we took part in an art competition hosted by the Warwickshire Climate Alliance and Warwickshire Open Studios on the theme, 'A Creative Response to Climate Change.' Whilst Covid-19 managed to disrupt many aspects of our lives, the creative spirit of our pupils did not wane. We were inundated with many interesting and varied responses and were very proud to send them all off to be judged.
We returned from our Easter break to very exciting news that not only had some of our entries won, but Kingsley pupils won 11 of the 12 prizes. This is an incredible feat and something we would like to shout from the rooftops about.
Daisy who won first prize for Year 7 has said: 'I am so thankful to have won the Climate Change Competition. It has really raised my awareness of how devastating climate change is. The piece I entered was a depiction of the earth melting on an ice cream cone, as a symbol of the earth slowly getting hotter. The earth and the cone were both 3D and were made from papier-mâché. The rest I painted with acrylics. I hope everyone will take action to stop climate change, I know I certainly will.'
Many of our entries are currently on display in the Leamington Library and on Wednesday, 4 May all our winners visited to receive their prizes, which were presented by the mayor, Councillor Susan Rasmussen.
Eve in Year 9 has said: 'I feel very honoured that I got picked as first place in this art competition. My inspiration for my art piece was turtles suffering in the ocean because of plastic from humans, so I decided to create a painting of turtles swimming in the ocean peacefully not knowing what is around the corner. It was so lovely meeting the Mayor and very thoughtful to award me my prize!'
With individual prizes being up to £100 each and an overall school prize of £1000, we were over the moon to have won. This has been an exciting project to be part of and we would like to thank David Mond from the Warwickshire Climate Alliance and Don Mason from Warwickshire Open Studios for making the competition happen. If you would like to find out more about them, please visit warwickshireclimatealliance.org and warwickshireopenstudios.org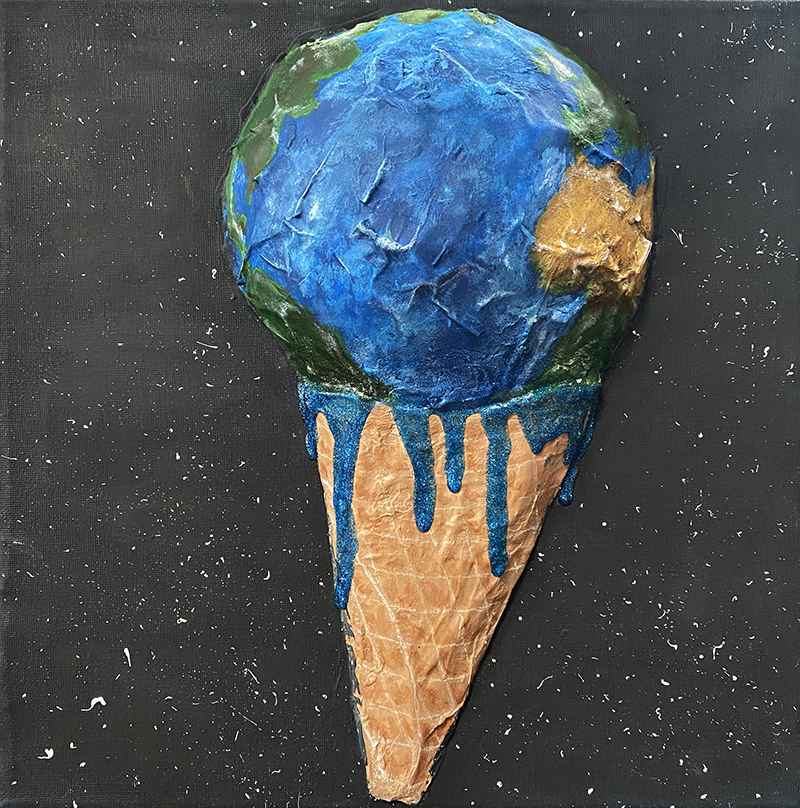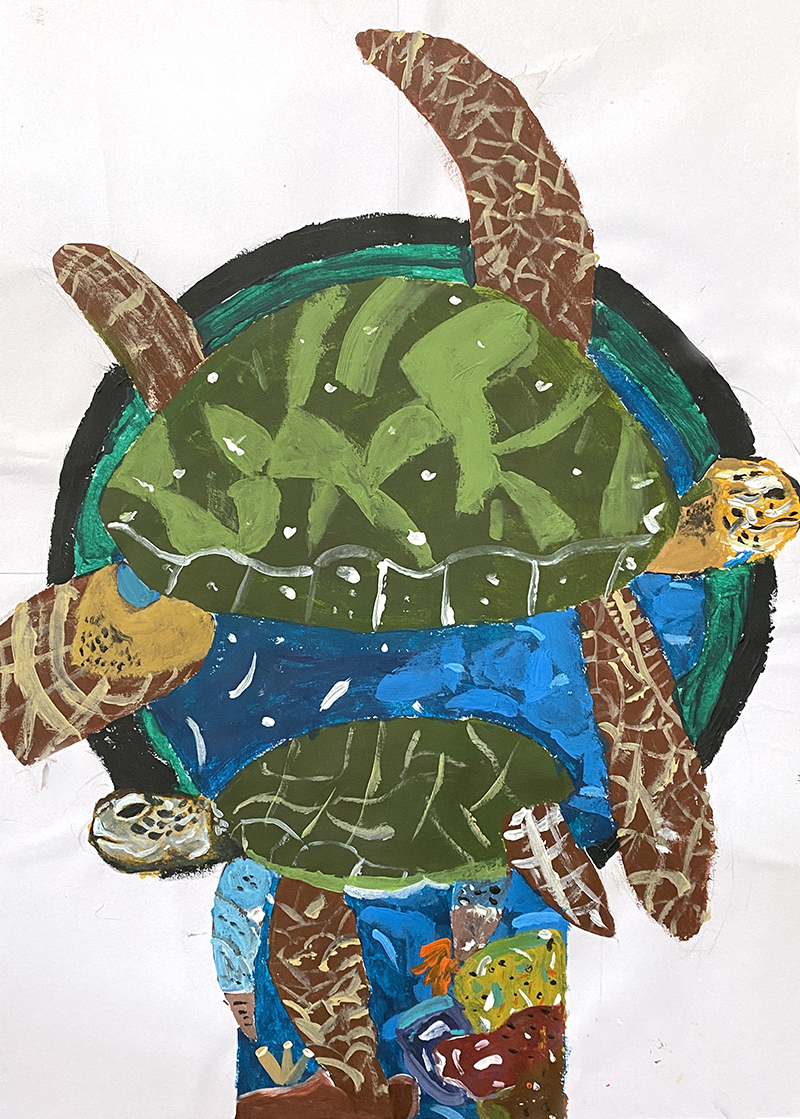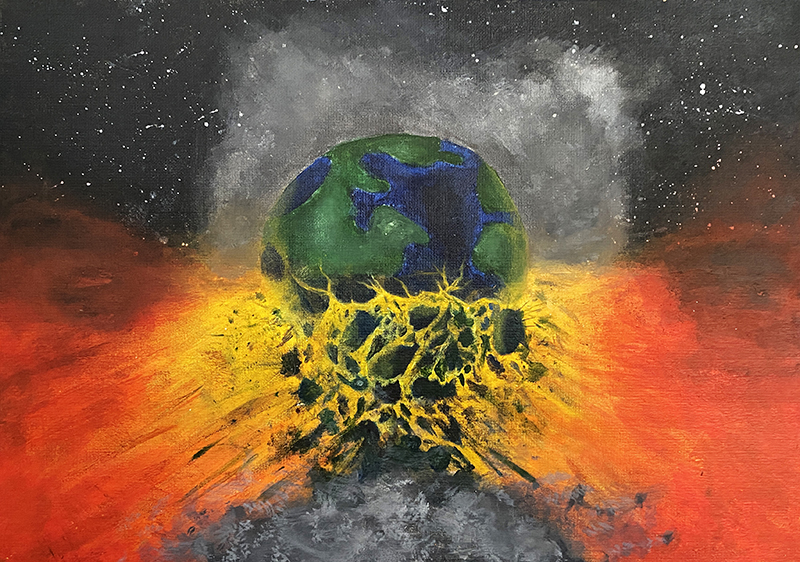 A very well done to all our winning Kingsley girls:
Year 7 (now in Y8):
Daisy    First prize.
Erin      Joint second prize
Tilly      Joint second prize
Year 8 (now in Y9):
Lisa        First prize
Eve         Joint first prize
Isabel     Second prize
Millie     Joint second prize
Lucy       Joint second prize
Year 9 (now in Y10):
Cerys       First prize
Gracey    Second prize